Regulatory Fragmentation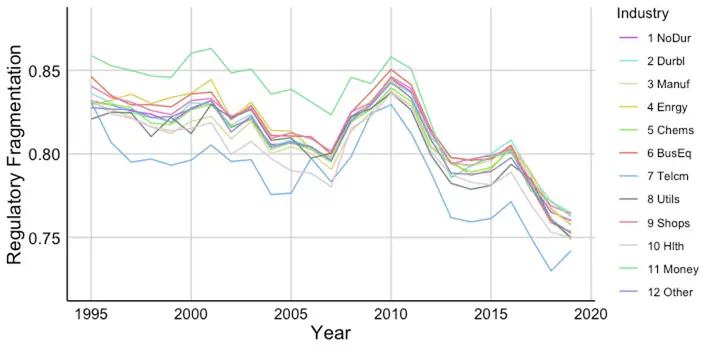 About the Regulatory Measures
We use Federal Register, the daily journal of US regulators, to create a measure of regulatory fragmentation. The main variable, Regulatory_Fragmentation, reflects the variety of agencies a company is exposed to in a given year. Higher values of this variable suggest that a company is regulated by more agencies.
Additional Variables
Topic_Dispersion - Shows the dispersion of topics raised by the company in their annual reports.
Regulation_Quantity - Reflects the amount of the relevant regulations.
Publication
We describe the construction of this data in more detail in the paper "Regulatory Fragmentation" with Joseph Kalmenovitz and Michelle Lowry.
Last update: 2020